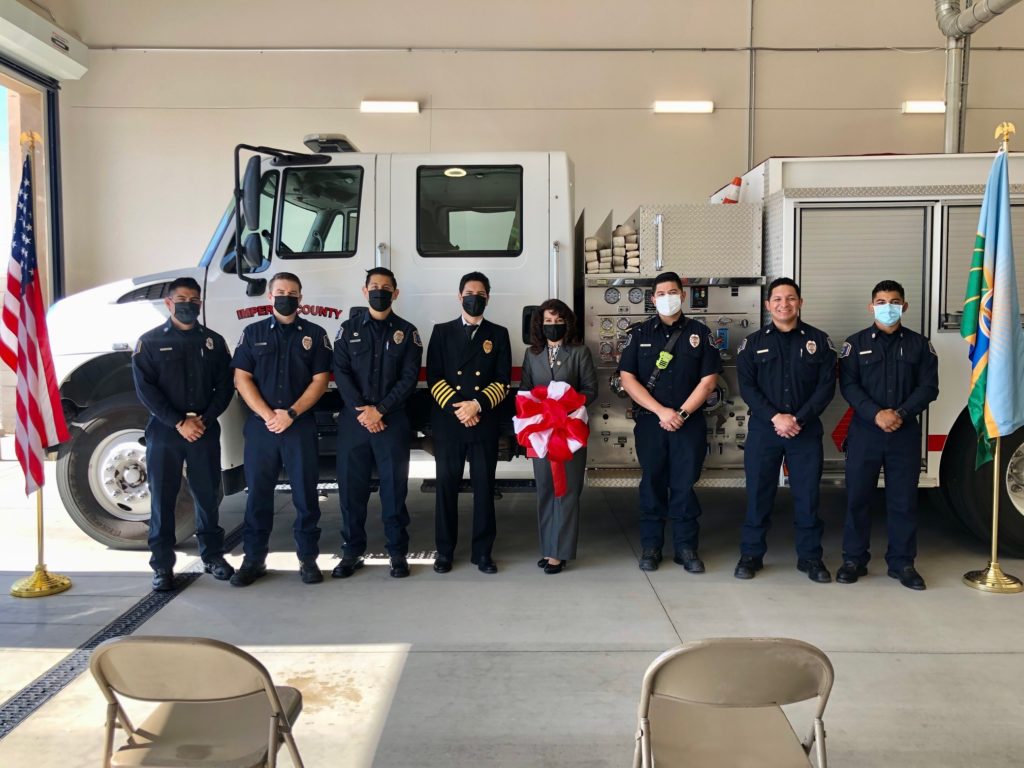 When a fire devastated the community of Niland on June 28, 2020, destroying nearly 30 structures and displacing more than 100 people, Esperanza Colio Warren joined the effort to support the people and their community in the way she knew best—securing resources to help those who had lost so much.
In a government career spanning nearly three decades, the last four years as Imperial County's deputy county executive officer, she has always focused on finding resources to lift communities and help those in need.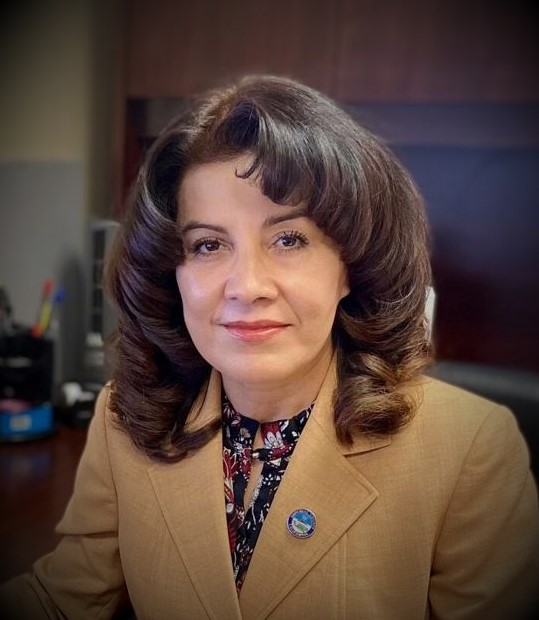 Now, she is bringing her years of experience and love of community service to Calexico as the first Mexican woman to serve as city manager in what is the second largest city in the Imperial Valley, with a population amplified by the thousands daily through cross-border traffic.
As an immigrant born and raised in Mexicali, accepting the city manager position is the fulfillment of a journey that began years ago with a bold decision to leave behind her government position in Mexicali and dedicate herself to attending college in the U.S.
"It never occurred to me that one day I could be a city manager," said Colio, who joined the City of Calexico on July 6. While she may not have foreseen this path, she always knew she wanted to serve her community.
"I have always been a government employee," she said. "Some people just like to be part of the system and help others. For me, that has always been the case. I have a passion for government service because there are resources that we have to help those who are underserved."
Her goal as city manager, just as it was with the county, is to provide people with a sense of hope—a word that means a great deal to her. Hope has driven her to continually challenge herself and to have faith that whatever she sets out to do in support of the community can be achieved.
But, she said, hope alone is not enough. It takes hard work, which is something she's never shied away from or feared. She welcomes the work to come.
Her work ethic was impressed upon her by her parents, who also supported her desire to pursue an education, one her mother never had the chance to seek.
Colio attended the Universidad Autonoma de Baja California in Mexicali to study accounting, which led to her first government job with the Tourism and Convention Bureau in Mexicali for eight years, during which she earned the title of administrative manager.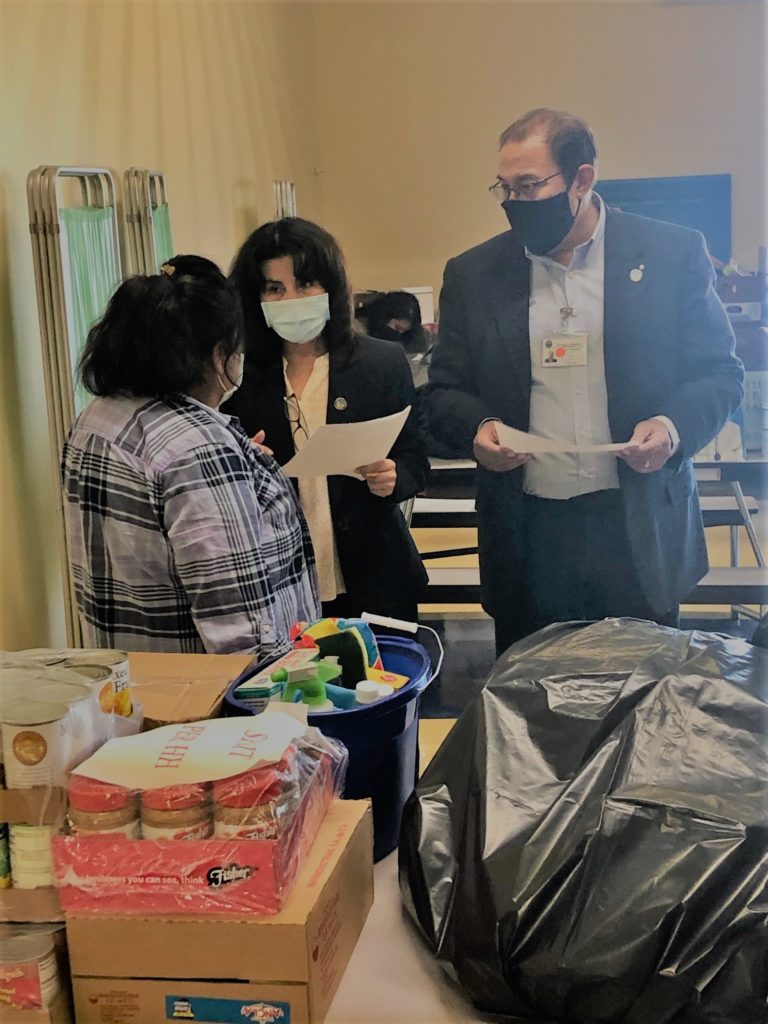 Then came a tough choice. She was already living in the Imperial Valley, had a 3-year-old son, and was commuting across the border to Mexicali to work. When it came time for her son to begin his education, she wanted him to attend school in the U.S. and not face the language struggles she did. But to make that happen, she had to leave her job and refocus her life.
That's exactly what she did. She dedicated her time to going back to school in the U.S., which was the start of a long journey all on its own, as she first had to strengthen her English skills through English as a second language courses at the local community college, Imperial Valley College.
She acknowledges that it was difficult in the beginning as she developed her English skills, but she never quit, eventually graduating from IVC, then going on to attend San Diego State University, Imperial Valley Campus in the same city where she now serves as city manager.
She earned a bachelor's degree and master's from SDSU in public administration. She even had the chance to study abroad in Germany in a public administration program that focused on waste management. That program proved to be critical as it helped her find her first government job in the Valley as part-time support in waste management services for the City of El Centro where she was asked to use her native Spanish to support the Spanish-speaking community.
From the City of El Centro, she eventually started working part-time for the county, beginning what would be an 18-year career that would see her move from extra help, to a full-time position in economic development services, to eventually being named manager of the division.
During that time, she developed skills as a grant writer and put those skills to use in bringing in tens of millions of dollars for programs that have served the needs of the county's unincorporated communities, which often struggle with a lack of resources.
She takes pride in her efforts as a grant writer, and while her leadership skills go beyond that, which eventually led her to be named deputy CEO, she is happy to have those she works with see her as a grant writer.
"I love the Imperial Valley, and I think people with grant writing skills are best positioned to bring the resources that are much needed for our communities," she said.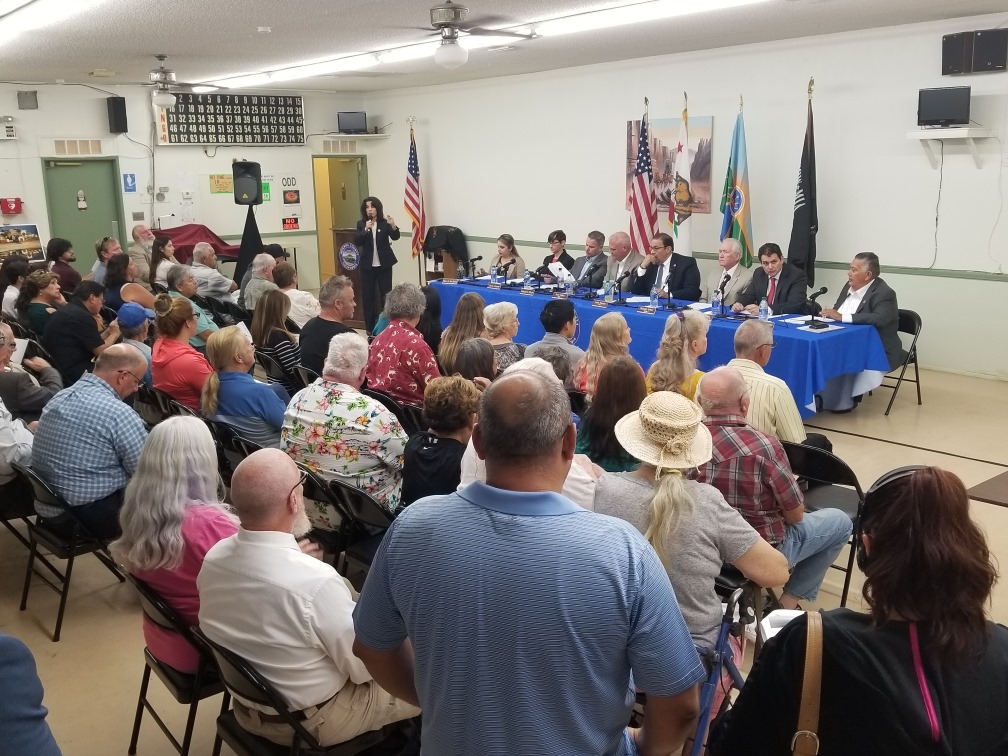 Now, she wants to use those skills to help Calexico. "That's why I decided to apply. Today, budgets are difficult everywhere, so we have to be creative to find resources for the services families need, whether it is housing, rent support, emergency services, or infrastructure improvements."
Imperial County Board of Supervisors Chairman Jesus Escobar, whose district includes the City of Calexico, thanked Colio for her years of service to the county, saying, "I look forward to her continued collaboration and leadership in her new role as city manager for my city, which is Calexico. I'm here for her as is the County of Imperial."
Imperial County Supervisor Ray Castillo has observed Colio's work with the county for more than 11 years, and he said her efforts, especially in grant writing, have been critical to serving those most in need in the Valley, especially through her work on Community Development Block Grants that helped bring new infrastructure to the unincorporated areas.
"The unincorporated communities have a lot of needs, and she's been, throughout my time on the board, helping those communities," he said. "I think she is going to be excellent for Calexico because that is exactly what they need—someone who knows how to get grants."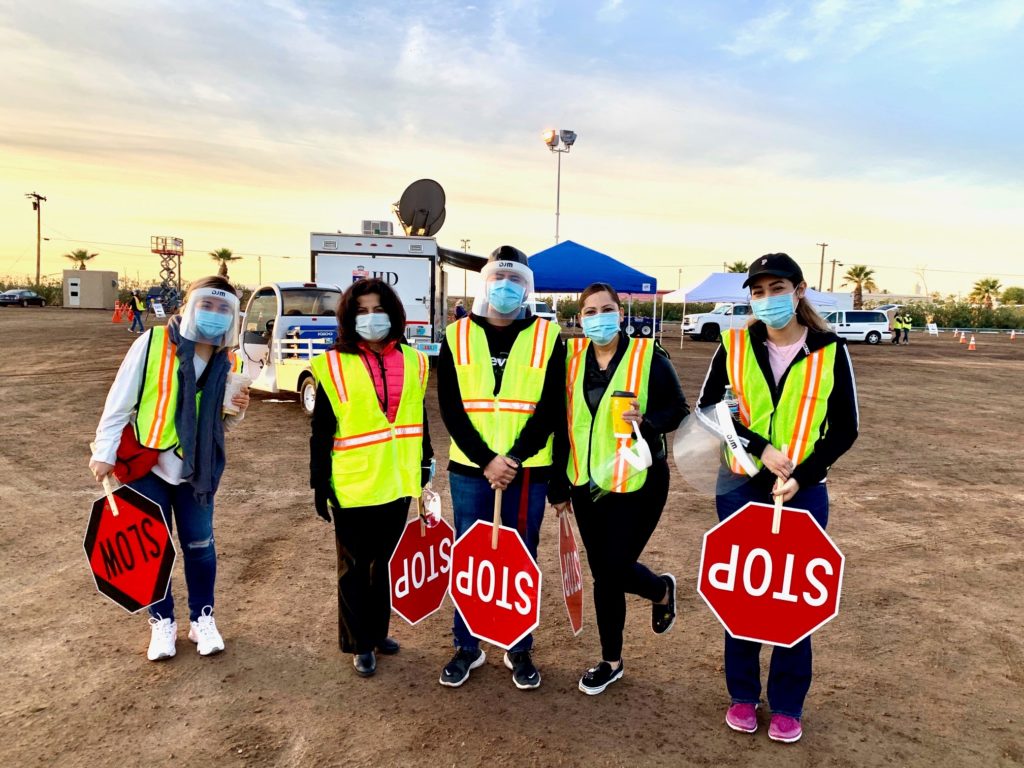 Colio, who also has served as a faculty member in bi-national studies at the SDSU Imperial Valley Campus, looks forward to working as part of a team to meet the city's needs, which includes meeting with residents, businesses, and non-governmental entities. She welcomes the opportunity and the responsibilities of this new leadership role.
"I know there is a level of responsibility and liability, but that is what 18 years with the county and eight years in Mexicali have prepared me for," she said.
As she begins this new phase of her career, there is a bit of sadness that both of her parents have passed away and cannot share this moment. But she believes they would be proud, and that means a lot to her as does the support she has received from her son, Ivan, now a college graduate himself from Chico State University, who lives in Portland and works in land research.
Colio takes just as much pride, if not more, in her son's accomplishment's than her own, and she knows without question she made the right decision for both herself and her son all those years ago. She said everything she has gone through has provided her "the schooling" to take on this new challenge.
She does so with the same hope that has guided her throughout her life. As this article comes to an end—and this next journey for her begins—she is equally hopeful that a new generation of immigrants may see this piece and be inspired to achieve their goals.
"I want them to have hope that if they have something they want to accomplish in life, they can do it," she encouraged. "That's the message from my story. It's possible. Every day is a struggle, and every day I have to keep pushing myself by having hope, and I want everyone to have that hope."