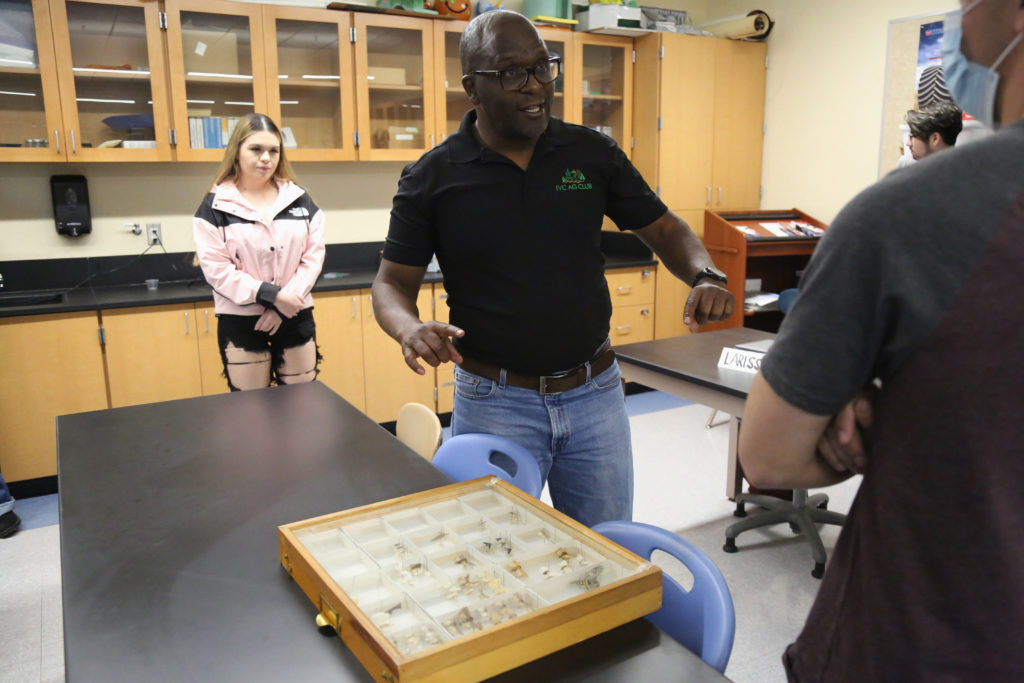 For Shelby Trimm, executive director of the Imperial Valley Vegetable Growers Association, her path into an agricultural career began as a youth who took an interest in raising animals for show through the California Mid-Winter Fair & Fiesta, and through her involvement with 4-H, and then Future Farmers of America (FFA) in high school.
The Imperial Valley native, who also has the dual role of leading the local Coalition of Labor, Agriculture and Business organization, didn't come from an agricultural background. Her mother works in insurance and her father in the geothermal industry.
On her own, Trimm found a passion for agriculture that led her to pursue a degree in agricultural education from Oklahoma State University. Once she earned her degree, she brought her knowledge back to the Valley.
Trimm is one of a growing number of Imperial Valley young people who, despite not coming from families with established backgrounds in farming or ranching, are choosing to seek education in agriculture.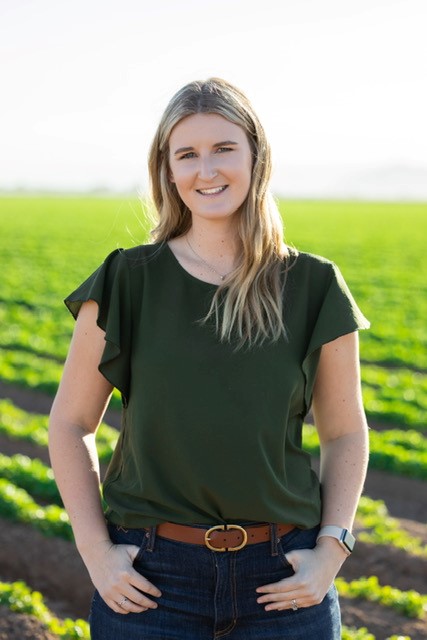 The ever-evolving field of agriculture is opening a diverse set of careers in business, research, education, marketing, technology, and animal care. These are just a few of the growing options and needs that are attracting a new generation of students who are considered non-traditional agricultural students (those not from an agricultural background).
"There are so many fields to consider, like research, water and the seed side," Trimm said. "We need young, educated kids to seek their education and come back and get involved in agriculture in the Valley."
For some, that education in agriculture began at Imperial Valley College (IVC). Professor Michael Kanyi, who has a doctorate in agricultural communication and education from Texas Tech University, coordinates the agriculture program at IVC.
IVC offers two associate degrees in agriculture for potential transfer to university: Associate's in Agricultural Business and Associate's in Agricultural Plant Science. A sizable number of graduates from these two programs have proceeded to universities to pursue degrees in agricultural systems management and agronomy. A few, Kanyi said, have elected to study animal science at their chosen universities.
"Most of my students are not traditional agriculture students, but they are attracted by these growing careers in agriculture," said Kanyi, who pointed out that since he began teaching at IVC five years ago, his classes that were once half full are now consistently reaching full enrollment of 30 students per class.
His goal as an educator is to help his students see agriculture "in its full breadth."
"If I can help these kids view agriculture positively, that is my happiness," said Kanyi, whose own journey into agricultural education began on his family's small ranch where they grew corn, potatoes and raised cattle. Due to his early exposure to agriculture, Kanyi eventually took an interest in the biological sciences leading to his focus on agricultural education and communication.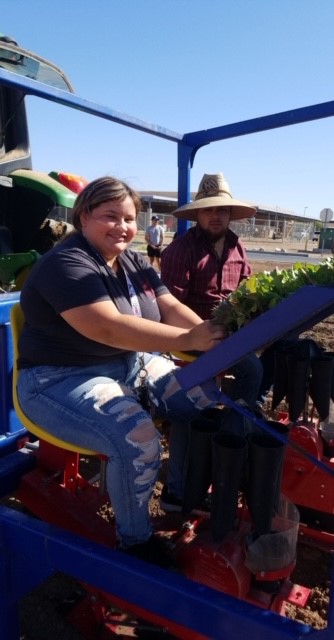 In his classes, students have a chance to see how technology is shaping the future, from the use of computers, GPS, and Geographic Information Systems (GIS) measurements to better manage fields, and irrigation technology to support healthy crops. On the business side, students can explore management of farms, marketing, and agricultural economy.
Several of Kanyi's students have gone on to attend the University of Arizona, which offers agricultural programs in Yuma at the Arizona Western College campus. Students from the Valley are granted in-state tuition at the Yuma campus, and, through a memorandum of understanding between IVC and the University of Arizona, students receive full credit for the agriculture classes that they have successfully completed at IVC.
Leslie Nicole Guerrero, 20, of Calexico is one of Kanyi's students. She is majoring in plant science with a goal of transferring to either California Polytechnic University Pomona or San Luis Obispo to pursue a degree in agricultural education.
Her goal is to return to the Valley once she earns her degree to work in education, or possibly with the Imperial County Agricultural Commissioner's Office. Her third option is to work as an agricultural specialist at the border under the U.S. Department of Agriculture.
Like Shelby Trimm, Guerrero's family has no background in agriculture. Nicole followed a journey that began by wanting to work with animals—which began with her enjoyment of television shows about animals. She expanded that interest when she joined FFA in high school, and while she ultimately decided that a career as a veterinarian was not the right fit for her, she did come to realize there were other fields within agriculture that offered favorable options.
IVC's agricultural program has solidified that interest. She said of her classes, "When you just know something is right, you see that everything can work right. It just sticks."
Emily Delgado, 20, of El Centro, is another of Kanyi's students who has decided to pursue a career in agriculture with no previous background in the field. In fact, unlike Trimm and Guerrero, she didn't participate in FFA during her high school years.
Her first real introduction to agriculture came during the fall 2021 semester when she took her first plant science class at IVC. She took the class to fulfil a science requirement but ended up building such an interest that it led to an educational path and a career choice.
"I took the class to find out what it was all about, and I found it really interesting," said Delgado, who is continuing to study agriculture this semester with plans to pursue a major in plant science and then transfer to the University of Arizona.
Her goal, she said, is to become an agricultural specialist with customs and border control or to work as an international agronomist. Delgado said she would like to begin her career in the Imperial Valley and later incorporate travel into her work.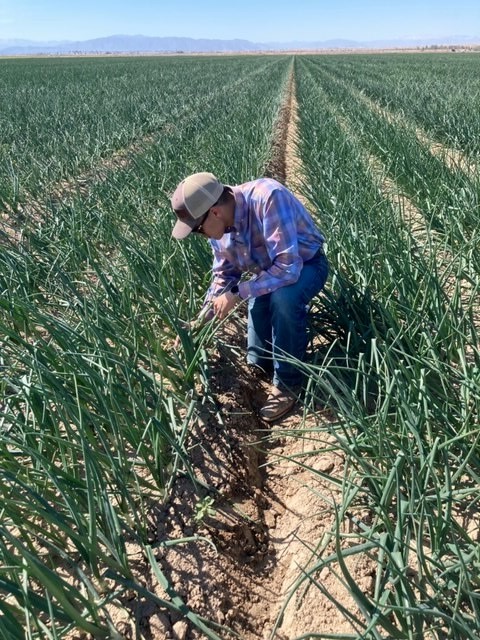 Donald Benedict, 23, of Imperial has a different story. Though he does not come from a farming family, throughout his high school years at Southwest High School in El Centro, many of his friends were part of families involved in farming. Those connections led him to start working on farms during his senior year. While he did not immediately seek a higher education after graduating, he continued to work in agriculture as he moved to Minnesota. There, he worked on a dairy farm.
He later moved back to the Valley and began working for Grimmway Farms as a crew leader, but he knew he wanted a chance to do more in agriculture. To do that, he had to pursue education.
Today, he is in his second year at IVC and working on an associate's degree in plant science. His experience at IVC has included an internship at the University of California Desert Research and Extension Center near Holtville, and currently he is working for Helena Agri-Enterprises, an agricultural chemical and nutrient company in Brawley.
Benedict's goal is to become an agricultural salesman and pest control advisor. He plans to transfer to either the University of Arizona in Yuma or to the University of California, Berkeley.
He said of a career in agriculture, "it can be very rewarding, but you just need to get your education."
For students from the Valley looking to pursue a degree in agriculture, the Imperial Valley Vegetable Growers Association (Vegetable Growers) offers scholarships annually. Trimm, who now heads the organization and was a scholarship recipient herself when she attended Oklahoma State, said about half the students who receive scholarships do not come from families already involved with agriculture.
"The scholarships are open to anyone pursuing a career in agriculture," she said, adding the students also must be attending a university with an agricultural program.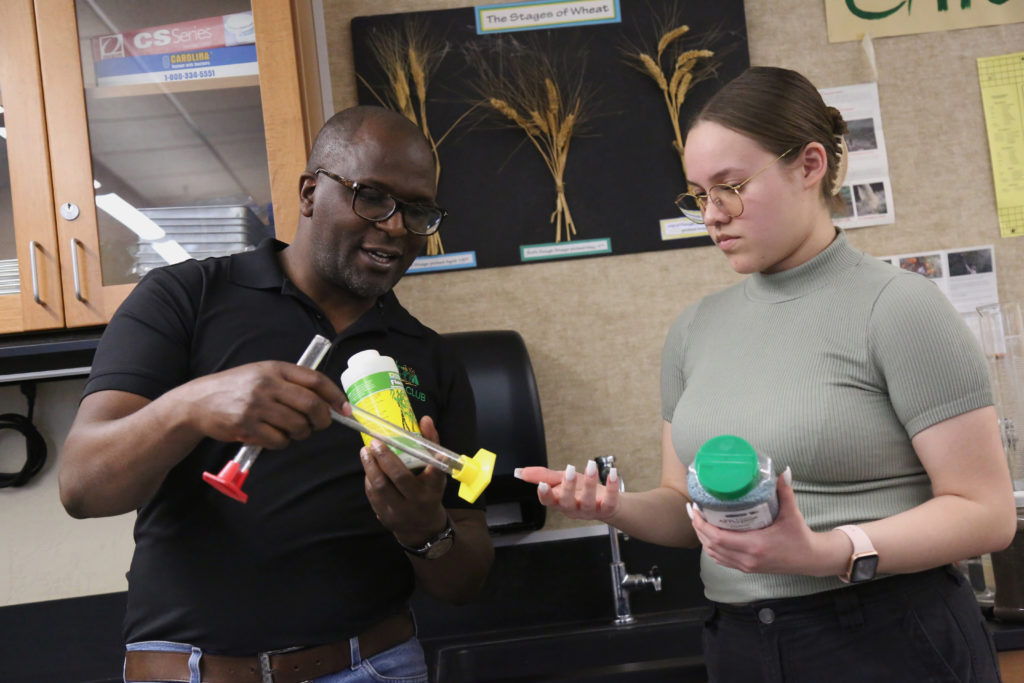 Last year, Vegetable Growers provided some $15,000 in scholarships to local students—funding that was raised strictly through donations to the organization.
Trimm said of the scholarship recipients, "We like to see them come back to the Valley, but that is not a requirement."
As for the future of agriculture in the Valley, Trimm said it is important to have both non-traditional agricultural students choose careers in agriculture and bring their knowledge back to the Valley, and to have the Valley's generational farming families continue to grow the crops that are so critical to the local economy.
This story by Darren Simon first appeared in the IV Alive Magazine in April and was posted to this site with permission from the editors of IV Alive.